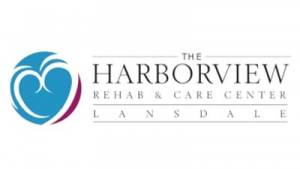 When it comes to finding the perfect assisted living facility for yourself or a loved one, there are many different factors you have to consider.
For example, your assisted living center should be far more than a place where you sleep – it should feel like your home. You should also ensure that you are surrounded by a wealth of activities that enable you to keep up to date with your old hobbies or perhaps even pick up something new.
After all, you're never too old to learn something!
Long Term Care Services & Amenities For Dialysis In Colmar
However, one of the most important factors that you should consider when it comes to finding the right assisted living facility is your proximity or access to healthcare facilities and services.
This is due to the fact that as we get older, we need a little more support in order to feel more like our usual happy selves.
For example, you may require access to medication, rehabilitation services or simply want emotional support. Furthemore, for those dealing with long-term health conditions, such as kidney failure or related issues, access to the appropriate healthcare services and support is fundamental. For example, you will need to ensure that you have a space to carry out dialysis in colmar.
Furthermore, when you require regular dialysis – the last thing you want to do is have to spend a great deal of time traveling between your home and the health center. This is particularly important if you feel a little tired or withdrawn after your session – and would much rather be able to go straight home and rest.
Thankfully, our residents have immediate access to a wide range of clinical services, catering to both long-term and short-term illnesses, including dialysis. When offering dialysis in colmar, we work to ensure that our residents receive only the highest standard of care throughout the process.
With dedicated, compassionate, and friendly healthcare professionals at hand, you will feel safe and comfortable throughout – whether this is your first dialysis session or you've been numerous times in the past. We're also on hand to answer any questions you might have or simply keep you company during the session.
Dialysis in Colmar by Harbourview Lansdale Senior Care
Our on-site health center is equipped with the highest quality equipment and technology, which means that we can provide high-quality services that will help bring a spring back to your step in no time at all.
When staying at our award-winning assisted living facility, you will always have access to the right support as and when you need it. Furthemore, additional help is only a phone call away.
However, you don't have to take our word for it! Why not stop by for a visit?
This gives you the chance to meet our staff, residents, and healthcare professionals so that you can ask the many questions you might have. You can also spend some time checking out the rooms, activities and leisure facilities we have on offer so that when you decide to stay at our center, you know that you've made the right decision ahead of time
SCHEDULE A TOUR
Use the form below or call 215-855-9765 to schedule a tour at Harborview Rehab & Care at Lansdale to meet our caring staff and see all that we have to offer.
Harborview Rehab & Care at Lansdale
25 West 5th Street
Lansdale, PA 19446
215-855-9765
215-368-1863
Admissions e-fax line: 267-238-4842