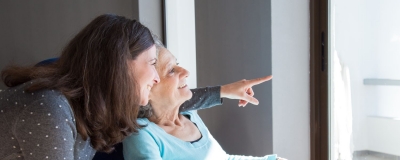 Moving into an assisted living facility can often feel like a major change, especially if you have lived in your current house for many years and are used to following a certain routine.
However, it's important to remember that while it may feel a little weird to begin with, it's much easier than you'd imagine to make an assisted care facility feel like home.
For example, at Harborview, we work hard to ensure that you'll have access to everything you need during your time with us – from access to a range of leisure activities and healthcare support.
This means that you can live a stress-free life from the moment you move in – knowing that you will have quick and easy access to anything and everything you may need.
Find Professional Long-Term Care in Colmar
As we get older, it's only natural that we need to rely on healthcare services from time to time. For example, you may need daily medication to keep on top of long-term health conditions – meaning you might need some support managing your prescriptions and ensuring that you've found the right fit.
As a result, we ensure that all of our residents have access to the relevant healthcare services – whether they are looking for short-term or long-term care in colmar. If you aren't sure which of these services are right for you, don't worry – a member of our highly trained staff will be able to provide you with an initial assessment and point you in the right direction.
Our long-term care in Colmar services are led by a range of healthcare professionals, including licensed nurses (RN/LPN), certified nursing assistants, physical, occupational, and speech therapists, social workers, wound-care nurses and physicians, dieticians, and psychology and psychiatrist consultants.
As a result, we can provide those with long-term health conditions with the care and support they need to reach their full potential in all aspects of their lives. For example, we often provide residents with long-term rehabilitation support as they recover from injuries or illnesses.
This support is specifically designed to help you feel more like yourself again, whether you want to feel more energized or get back up and moving! Furthemore, if you require emotional support or care – you'll also receive quick and confidential access to these services as and when you need them.
No matter what support you need, we're on hand to help 24/7 – no matter what time of night it may be.
Long-Term Nursing Services by Harbourview Lansdale Senior Care
If you want to learn more about the services we have on offer, why not stop by for a quick tour of the facilities? Not only will you be able to speak to members of our staff, but we'll also give you the opportunity to chat with residents to find out more about what life is like at Harborview.
Furthemore, during your tour, you will also be able to see exactly what Harborview has to offer – and may even get the chance to sit in on one of our exciting events that run each and every day.
SCHEDULE A TOUR
Use the form below or call 215-855-9765 to schedule a tour at Harborview Rehab & Care at Lansdale to meet our caring staff and see all that we have to offer.
Harborview Rehab & Care at Lansdale
25 West 5th Street
Lansdale, PA 19446
215-855-9765
215-368-1863
Admissions e-fax line: 267-238-4842