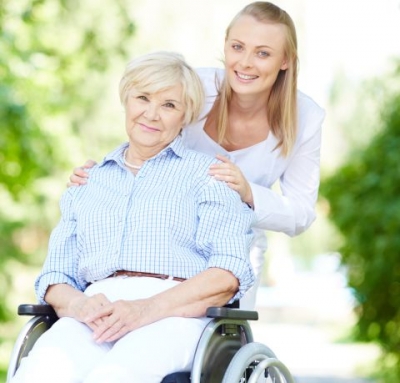 Whether you or a loved one is in need of some short term care, you will always need to make sure that you seek out the right kind of facility.
The quality of the facility itself is always one of the most important elements here, so it is vital to shop around and ensure you find one that works for you.
If you are currently on the lookout for short term care in an assisted living facility, you'll want to check us out at Harborview at Lansdale. When it comes to short term care in Kulpsville, this is the place to be.
Qualified Care Team Near Kulpsville
At Harborview, you are going to be put in the hands of some of the country's best qualified professionals in the care industry. No matter what kind of care needs you might have, our team is always there to help you out in any way that might be necessary. Our team includes licensed nurses, certified nursing assistants, physical therapists, speech therapists, and even a dietician. So whatever kind of care you need, our team is here to help you out. Because they are fully qualified, you know you can trust us with your care needs every day of the week.
Short Term Care In Kulpsville
There are many reasons why you might be in need of some short term care. For one thing, you might have just had to come out of hospital, and now you need some post-treatment care while you get back on your feet. Or perhaps you have been referred to us by your doctor or physician in response to a specific health issue that has cropped up for you. Whatever it might be, it's important that you get the care you need, so come to us to find out all you need to know about receiving the best possible care.
Compassionate & Caring For Kulpsville Senior Community
Above all, we know that what you need – and deserve – is only the most compassionate and caring care available, and that is exactly what we are able to provide you with. Our dedicated and caring team know exactly how to make you feel looked after, and they have a genuine level of compassion which you are unlikely to find anywhere else at quite the same degree or level. If you are looking for short term care in Kulpsville, we are certainly the most compassionate and caring option around for that.
Schedule A Tour To Find Out More
Of course, the best way to find out about our assisted living facility, along with what kind of short term care we offer, is to come and visit us at your leisure. Schedule a tour with us today, and you could soon be coming to view the facility in all its wonder. We are always more than happy to discuss your needs with you, and to show you around the facility and grounds at a time and date that best suits you. Contact us today to arrange your tour and get your care in motion.
SCHEDULE A TOUR
Use the form below or call 215-855-9765 to schedule a tour at Harborview Rehab & Care at Lansdale to meet our caring staff and see all that we have to offer.
Harborview Rehab & Care at Lansdale
25 West 5th Street
Lansdale, PA 19446
215-855-9765
215-368-1863
Admissions e-fax line: 267-238-4842