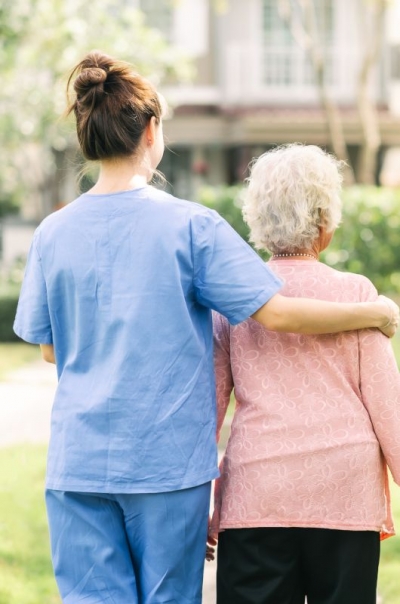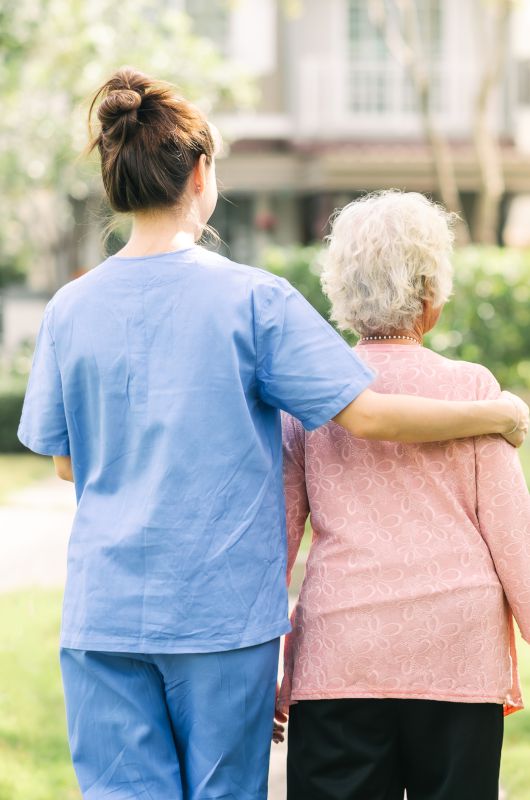 Skilled Nursing Care in Lansdale, PA, offers a wide range of care services to those who need them.
Harborview Manor Skilled Nursing & Rehabilitation Center is committed to providing quality nursing home care and rehabilitation services. The team at Harborview Manor understands the importance of meeting the needs of each individual as they progress through their journey with us.
We take pride in giving residents around-the-clock access to highly qualified nurses and medical professionals that cater specifically to their physical, emotional, and spiritual well-being.
What Services Do We Offer Near Lansdale?
Our skilled nursing care facility in Lansdale offers a number of services for you or your loved ones to choose from. If the need is there, our staff will cater to it.
Whether it's physical therapy rehabilitation after surgery or accident/injury, pain management treatment and other chronic illness wound care management, medication administration assistance, feeding support through tube feeds and IVs, or even just meeting daily living needs like grooming and bathing – We've got it all!
Which People Are Included In Our Care Team?
As a nurse-owned and operated facility, we understand that our residents are not just another patient. We work hard to get to know each of them on an individual basis so that we can provide the best possible care for them.
Our CNO's (Certified Nursing Assistants) have received their training from accredited schools and continue education in-house. They bring with them years of experience working at some of the top facilities nationwide, ensuring you receive nothing but top-notch care around the clock! In addition, our RNs, CNMs, CRNAs, LPNs/LVNs, and doctors all specialize in what they do, helping us offer comprehensive services within one location.
Visitors will always be greeted with friendly faces as everyone, including housekeeping staff, is cross-trained to provide all services.
Why should you utilize our facility?
As a nursing home care center, we strive to make the transition into one of our units as smooth and stress-free as possible. We offer free consultations for those who feel they may benefit from skilled or subacute rehabilitation/nursing care. Our team will meet with family members, friends, and legal representatives on-site to inform everyone about their loved ones' needs before admission occurs.
Once admitted, residents can look forward to an extensive orientation process where each member of the team explains in detail how things work around here. Each person's treatment plan is specifically tailored to them by their doctor, ensuring it aligns with your goals and objectives. We like to think of our facility as a place where each resident is family, and that's exactly how we treat them!
Find Skilled Nursing Care in Lansdale
Do you have more questions about what services are available? Please give us a call at (215) 855-9765.
Our helpful staff will be able to answer any additional inquiries you may have regarding Skilled Nursing Care in Lansdale, PA, or if interested in making an appointment for your loved one, please visit the Contact Us page on our website. We'd be happy to schedule a tour for you to come visit us!
SCHEDULE A TOUR
Use the form below or call 215-855-9765 to schedule a tour at Harborview Rehab & Care at Lansdale to meet our caring staff and see all that we have to offer.
Harborview Rehab & Care at Lansdale
25 West 5th Street
Lansdale, PA 19446
215-855-9765
215-368-1863
Admissions e-fax line: 267-238-4842